Will President Buhari's declaration keep Nigerians silent on important issues?
April 12, 2018
• 0 Comment
President Muhammadu Buhari has clarified his Monday's declaration of intention to run for another term in office on the platform of the All Progressives Congress (APC).
While receiving the Archbishop of Canterbury, His Grace Justin Welby, in London, the United Kingdom yesterday, Buhari said he declared because Nigerians were talking too much and he needed to break the ice.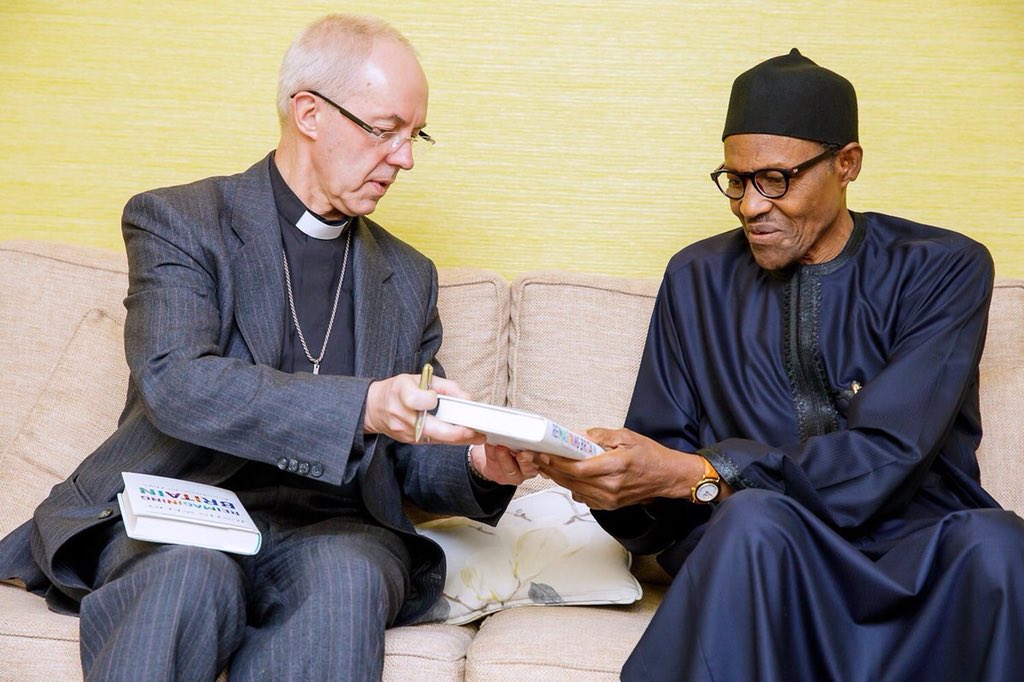 "I declared before leaving home because Nigerians were talking too much about whether I would run or not. So, I felt I should break the ice. We have many things to focus on, like security, agriculture, economy and anti-corruption crusade.
In his response, Archbishop Welby said it was always a delight to see President Buhari, "whom I have tremendous respect for."
"You have my best wishes on your recent decision. I read your declaration speech. We are neutral as a church, but we will pray for you. Great statesmen are those who run for the good of their country. We will be praying for you," the cleric said. He also presented President Buhari with a copy of his recent book, 'Reimagining Britain. Foundations for Hope.'
Meanwhile, the Peoples Democratic Party (PDP) yesterday accused the President Muhammadu Buhari administration of pushing the country to the brink by breaching the constitution, the law and all known democratic processes. It also alleged that the All Progressive Congress (APC) and its agents have resorted to harassing and persecuting members of the opposition with a view to decapitating opposition and other dissenting voices and foist a one-party state on Nigeria. Kola Ologbondiyan, PDP Publicity Secretary said this at a press conference at its national secretariat in Abuja.
He further alleged that there was an orchestrated plan by the APC-led Federal Government to use state apparatuses of power to coerce, emasculate and effectively decapitate the opposition and other dissenting voices.
Please follow and like us: